Post by leapnlineman on May 5, 2012 23:24:00 GMT -1
Mission Accomplished is about the best way to sum this day of cutting up. That area that Mike and I have wanted to cut since 2007 now has 101 new fish condo's in it. And then we went to a 2nd area and dropped 35 more in the lake. For a grand total of 136 new structures for the fish to migrate to in two different areas that should produce very well in the future.
Today we had 12 devoted anglers show up to cut trees on a hot Saturday morning and afternoon. I'll list those cutters by name at a later date, as I'm just about all tuckered out right now. We started off with the usual paperwork and safety meeting and then proceeded to make up cables for the days cutting:
And then we made up some more cables: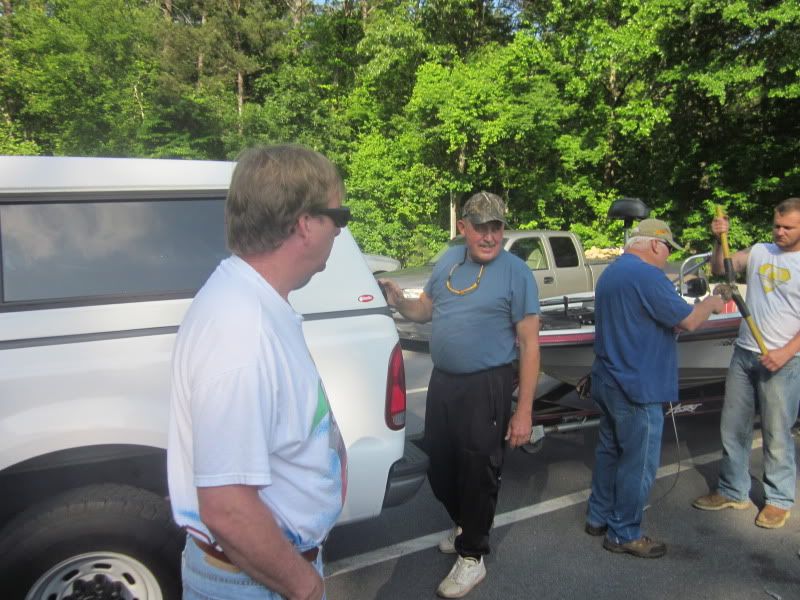 And then we made up a few more cables: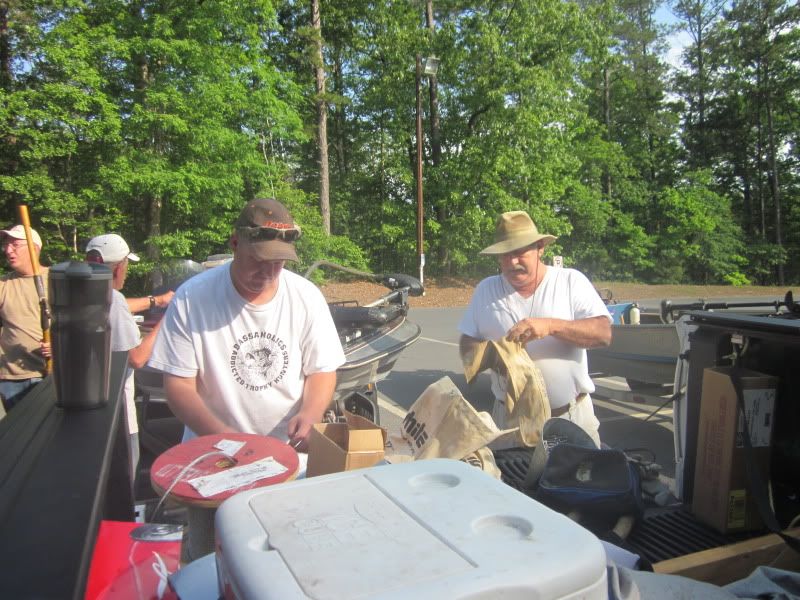 Until we felt we had enough for today's cutting and the next one to boot: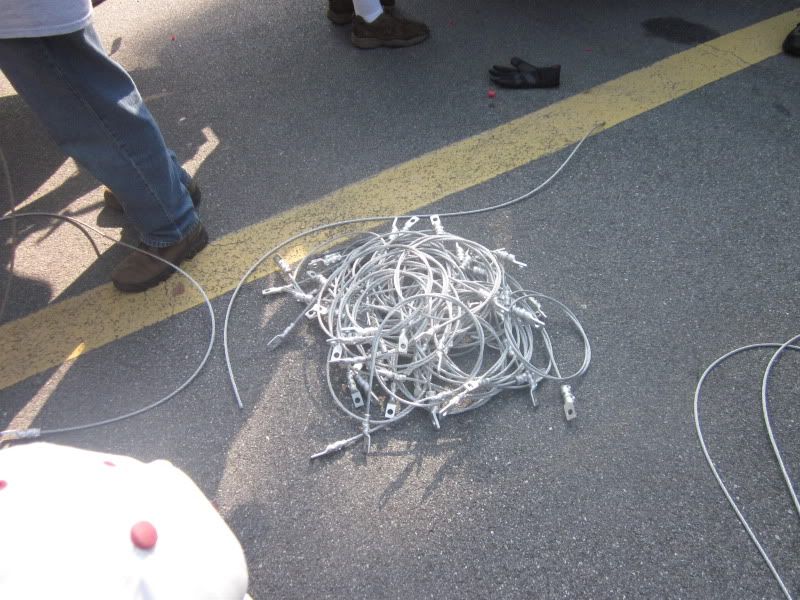 Then we went to cutting that area that Mike and I have dreamt about:
OH, Bucca even broke out his best "Tebow" while balancing himself on a fresh cut tree trunk floating out on the water: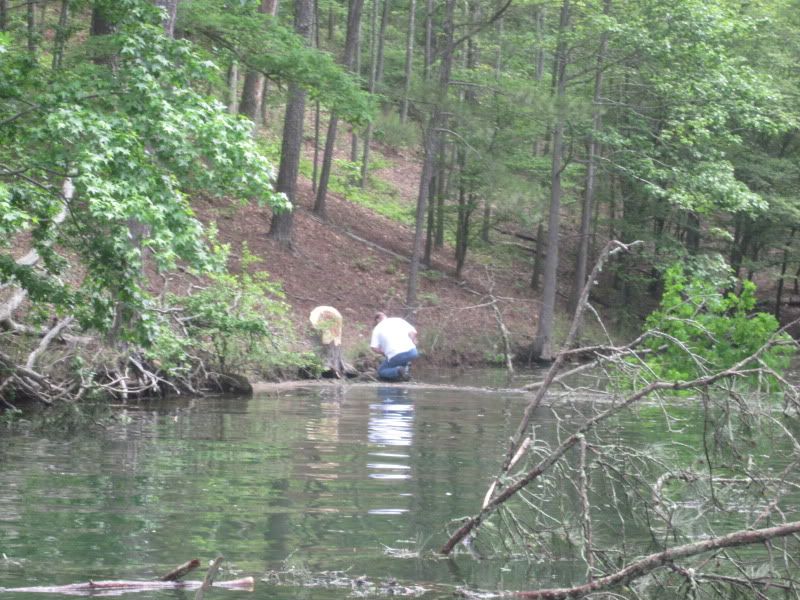 And Bob Smith (Porko) kept busy and hot cabling trees to the stump. I just can't figure out if he was trying to smile for the camera or making like a bear in the woods: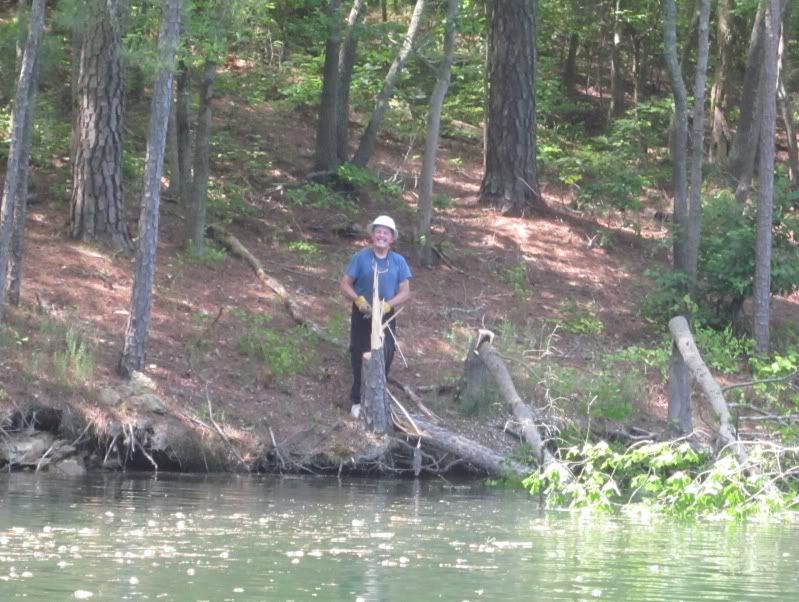 And Humperdink stayed busy for a while securing a run-away dead tree that he took down. That tree took off away from the bank like a rocket when it hit the water. And Humperdink had to make a concerted effort to get it into a safe position on the shoreline: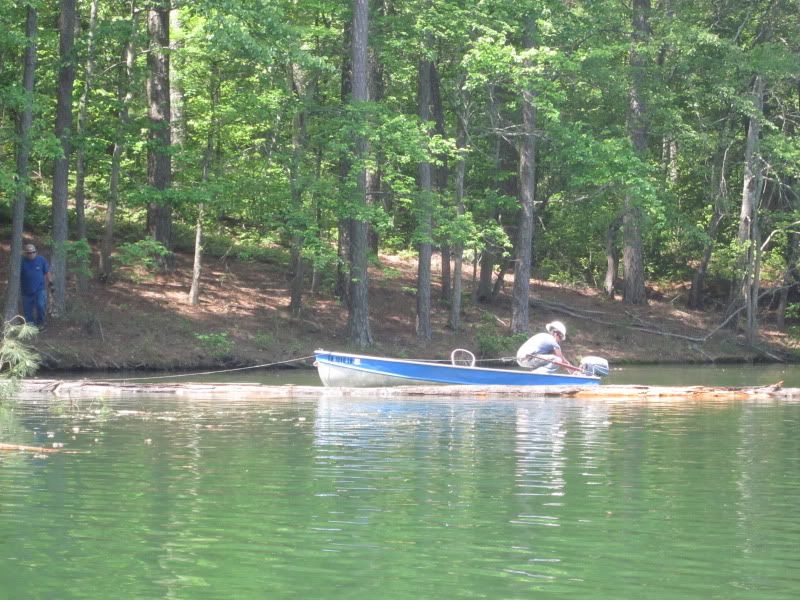 Russ and Danny tinkered around in between some hard cutting:
While Bob and his crew inaugurated "Porko's Point":
Bob, just how many trees did you all drop on that point of yours:
But I gotta admit any angle that you look at it by is good: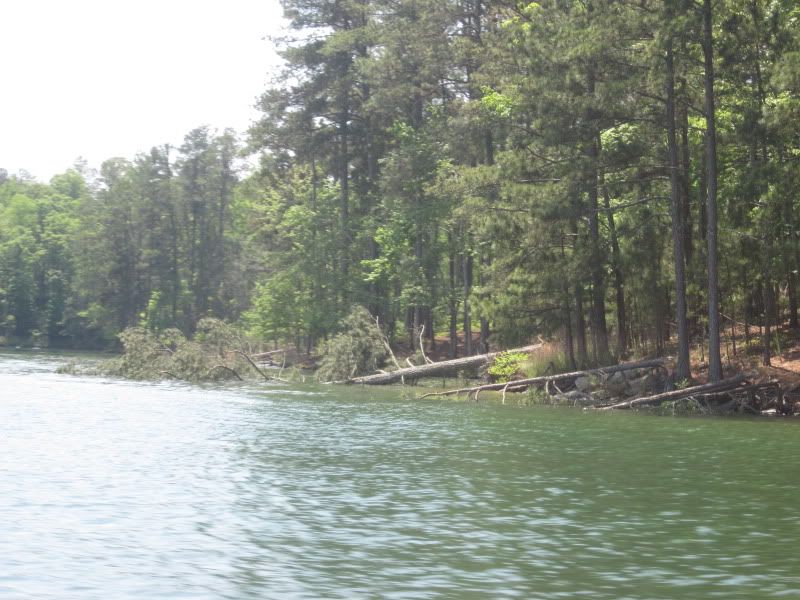 I tried to get a picture of Cliff (Rabid Beaver) but once again he was on a mission and I just could not catch up to him as he and his team cut a GRAND TOTAL of 43 trees today.
And then to top the day off we went back to the ramp gathered up all of the material and went up to the picnic shelter had some low country shrimp boil and some great fellowship. And we also had a drawing for not 1 but 2 "Bull Shad's" donated by the man himself Mike Bucca. Justin and Nick (Humperdink) had to leave before the shrimp boil but we did place your name in the drawing. The "Bull's" were won by Lester and Mickey.
A special thank you goes out to "Big Shanty Bass Club" members, as they joined in with us for todays cutting and I hope to have them back at more in the future. They are truely a great bunch of guys and great sportsmen to boot.
I truly want to thank all of those that came out today as you did a lot of good for the future of our lake. And I hope you had as good of a time as I did today. See you at the next one.