Post by Mike Bucca on Jun 23, 2007 18:04:29 GMT -1
Triton Mike's Spot Country Guide Service is one of the very few guides in the United States that specializes in catching Spotted Bass. Aside from his guide business, "Triton" Mike Bucca has been featured numerous times in various state and national publications such as Georgia Outdoor News, Huntsville Times, Cullman Times, Outdoor Life and Gary Yamamoto's Inside Line, Bassmaster, Bass Times and Bass West. He can often be seen giving various seminars at Bass Pro Shops, Atlanta Boat Show and various Bass Clubs throughout the Atlanta area. He is currently writing for Gary Yamamoto's Inside Line Magazine he has countless articles published on various other websites on the internet.
Mike is very proficient in all tactics that applies to catching fish on Allatoona. He specializes in BIG swimbaits, dropshot, jerkbaits, topwater and weightless plasctics.
Web Site:
www.tritonmike.com/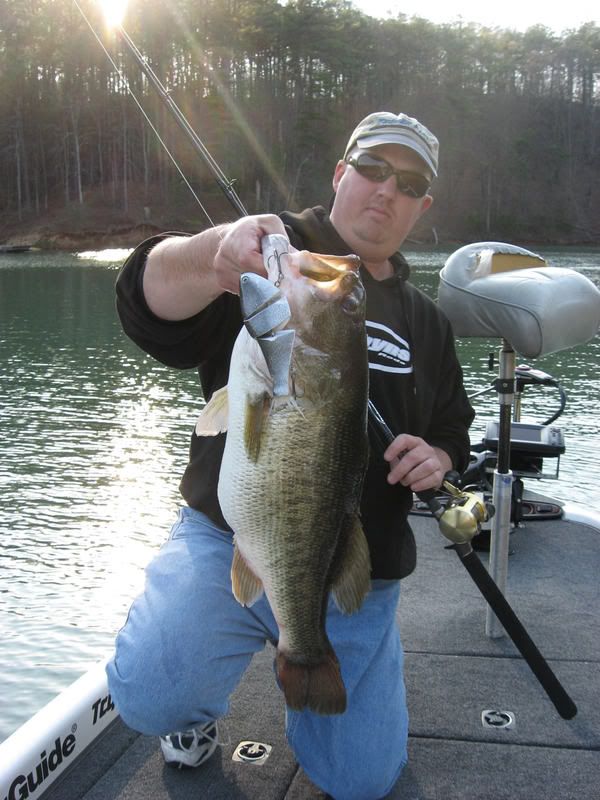 Triton Mike's Spot Country Guide Service is proud to be a member of the Lake Allatoona Guide Association.
The Lake Allatoona Guide Association is a small group of full-time professional guides that work Lake Allatoona, year-round for Striped Bass, Hybrid Striped Bass, Largemouth and Spotted Bass. Their main goal is to educate the public not only of our fishery but also as perspective clients. In recent years, there have been a proliferation of individuals masquerading as "Fishing Guides" on Lake Allatoona; moonlighting from their regular employment in an effort to make quick money. These individuals neither care about the quality of their product or repeat patronage of the client. Most are just interested in making a boat payment for the month...
Spot Country Guide Service is proud to be a member of The Lake Allatoona Guide Association. We are full time professionals who depend strictly on our fishing abilities and marine equipment for our living. We have a serious vested interest in your outing and bring to bear our many years of on the water expertise towards providing you, the perspective client, a solid fishing experience for you and your family.
Whenever you see this logo, you can be rest assured that you are getting the very best possible individual to guide you and your party. These are elite fishermen, each with well over 25 years of fishing experience under their belts. They not only just take you fishing but educate all who enter their boats on what works well on Lake Allatoona throughout the seasons.
Members List.
First Bite Guide Service ( Stripers and Hybrids )
Trition Mike ( Spotted Bass )