Post by Mike Bucca on Nov 19, 2008 4:24:59 GMT -1
Water Temp 68-70
Water Clarity Clear to slightly stained
Water Level 8.28ft low and fallling
Fishing is still pretty good despite the recent cool fronts we have had. I hope we don't blink and miss the fall time of the year the way this weather is blowing through here. As we speak the fish are still up on points and working their way back into the creeks following the annual fall Shad Migration/spawn. Start on the points and work your way into the creeks until you find the concentrations of fish. There are alot of baits that are working right now which is very typical of the fall time of the year. Lucky Craft CB 200's, Flat MiniDR's cranks in any color with some chartreuse in it is doing great for numbers as is Blue Pearl 9S Senkos rigged weightless. Dr. Spot Spinnerbaits and the 7 inch Bull Shad swimbait are doing better for quality. Again start at the main lake points at the mouths of creeks and start working your way into the creeks. You can catch fish on almost any bait you throw so now is a great learning time for trying new baits and techniques. The swimbait bite is trying really hard to kick in. I'm seeing more and more followers everyday so keep tossing the big baits.
I want to give a shout out to Kevin Kelly, David Koski, Matt West and Mike Chastain for helping me cater a corporate trip of 10 people for Graphics Packaging. We did a mini tournament among the participants (Guide fish didn't count) and we had alot of fun with it and caught alot of fish on a variety of different baits. My group and Kevin Kelly's group caught there fish on crankbaits and Dr. Spot Spinnerbaits. Matts Group had all of theirs on the Dr. Spot as well I believe as did Mike Chastains group (unsure of the blade brand). David threw the curve ball and dropshotted for his fish. Lots of patterns working right now and the bite is still pretty strong.
Here are some pics of the event and one kicker.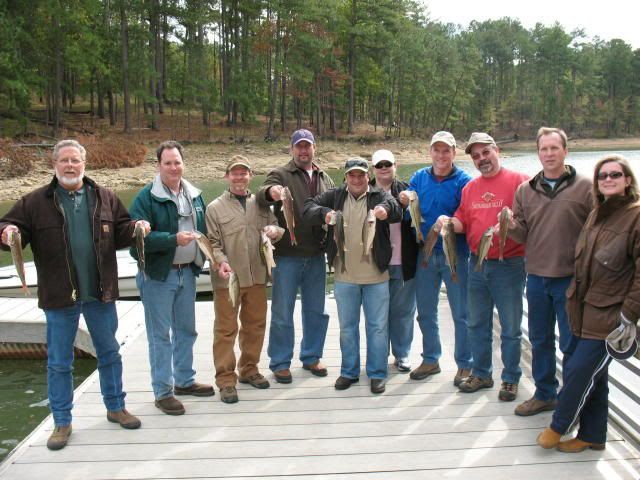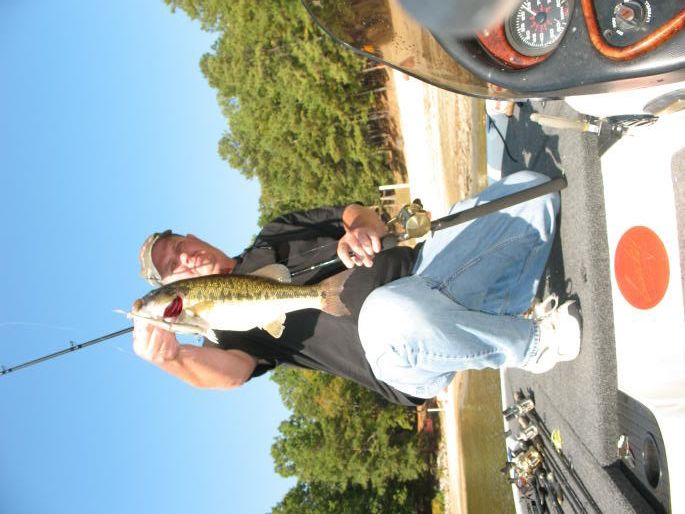 I do have some openings in November but they are going fast since alot of folks want to try their hand at catching a big swimbait fish.
Mike